This is a touchpoint for coaches of all ages across the club, it is divided into age groups for each game. Providing age appropriate drills that will benefit the all-round development of players in a safe and enjoyable manner. Each activity can be printed out or saved to a .pdf file to be stored locally for easy access. It is free to use and very intuitive.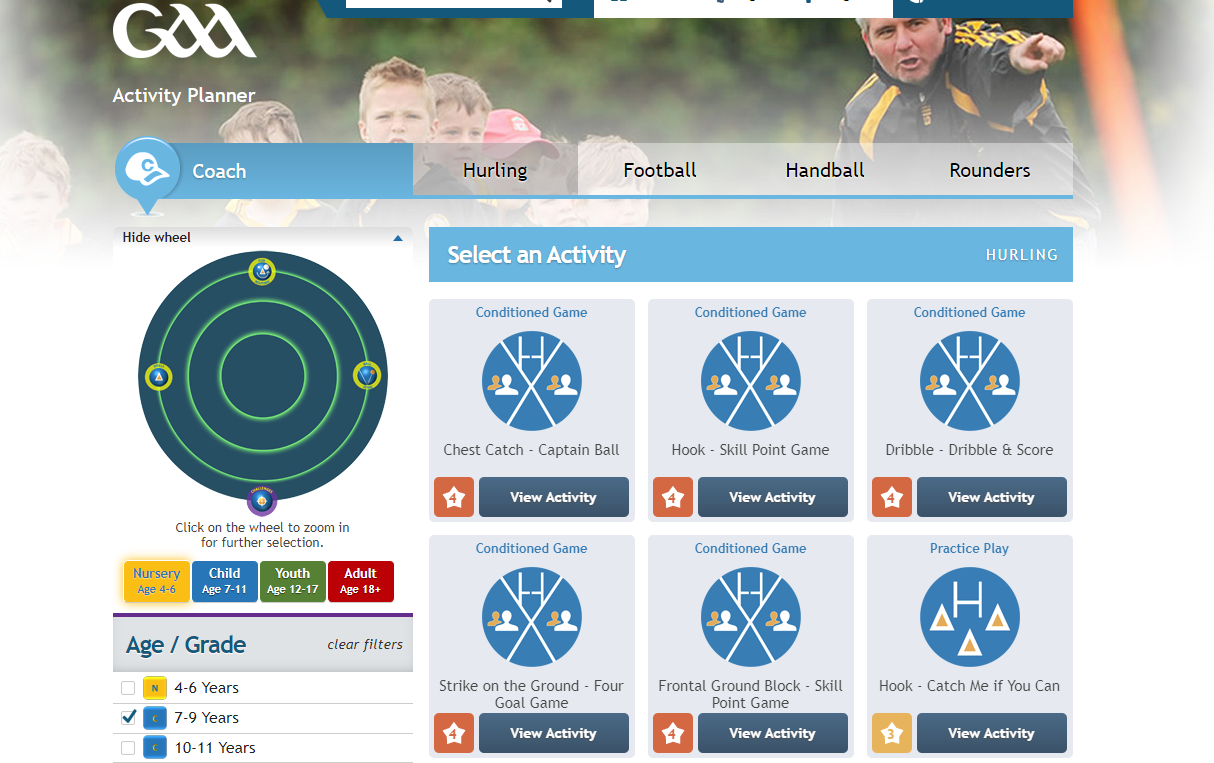 Ulster GAA Coaching & Games Resources
This is the Ulster GAA resource centre, again it offers a wide array of information for coaches at all levels that can be accessed and downloaded for use when planning sessions.